Thank you to thowe who passed by my stand at the art market in Saint Germain en Laye. It was a thrill to share your thoughts on my new work. I met some lovely people. I hope to see you again next year, or you can keep in touch though the contact page.
Click here on this link to see more of my work.
Best wishes, Jezel
WP_20190615_10_05_27_Pro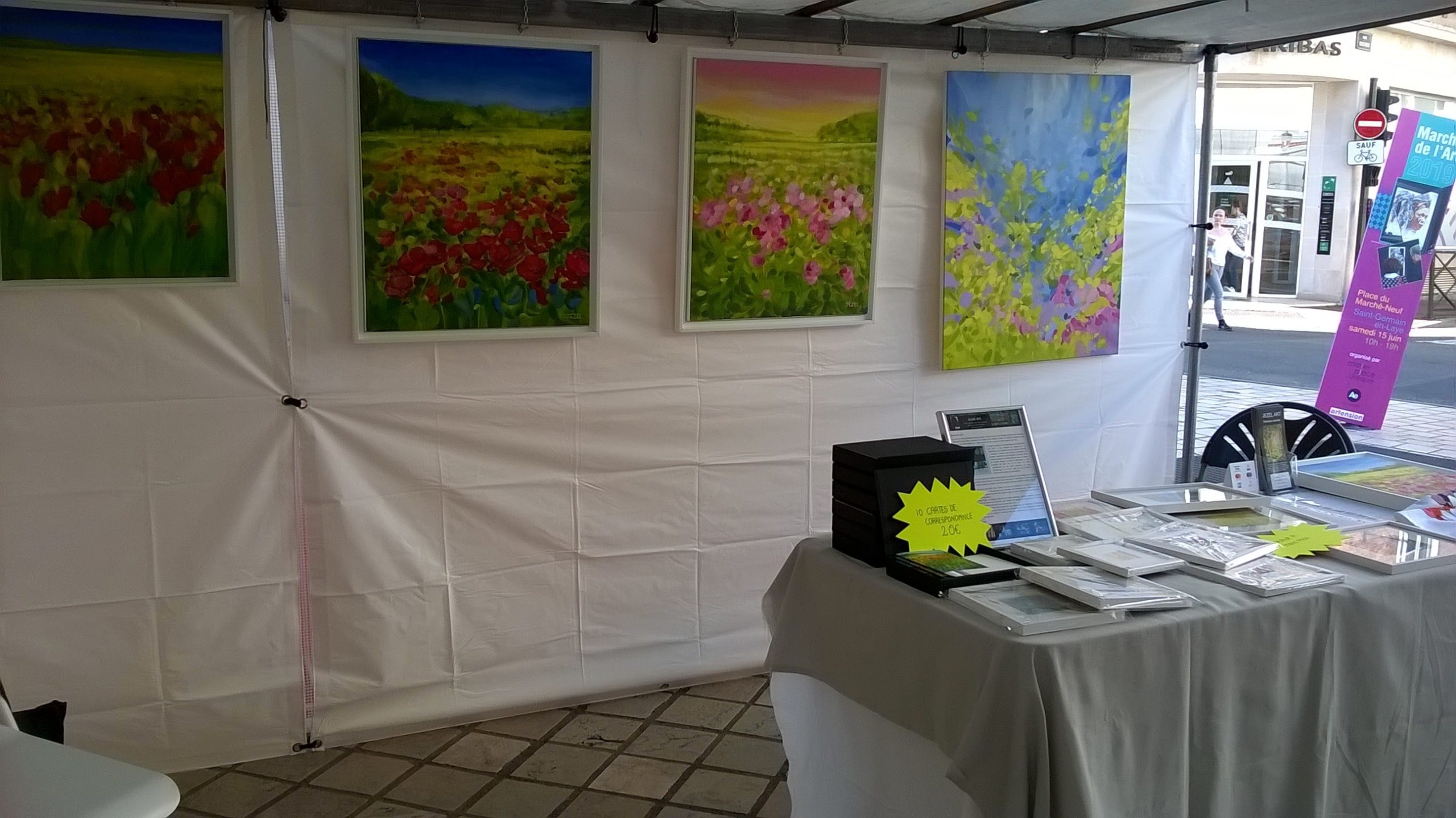 JEZEL ART STAND
Introducing SUNNY FIELD A crylic on canvas 41 cm x 33 cm. Gone to live it's life in a new home. May you bring your new owner much light, love and happiness as it took to create you.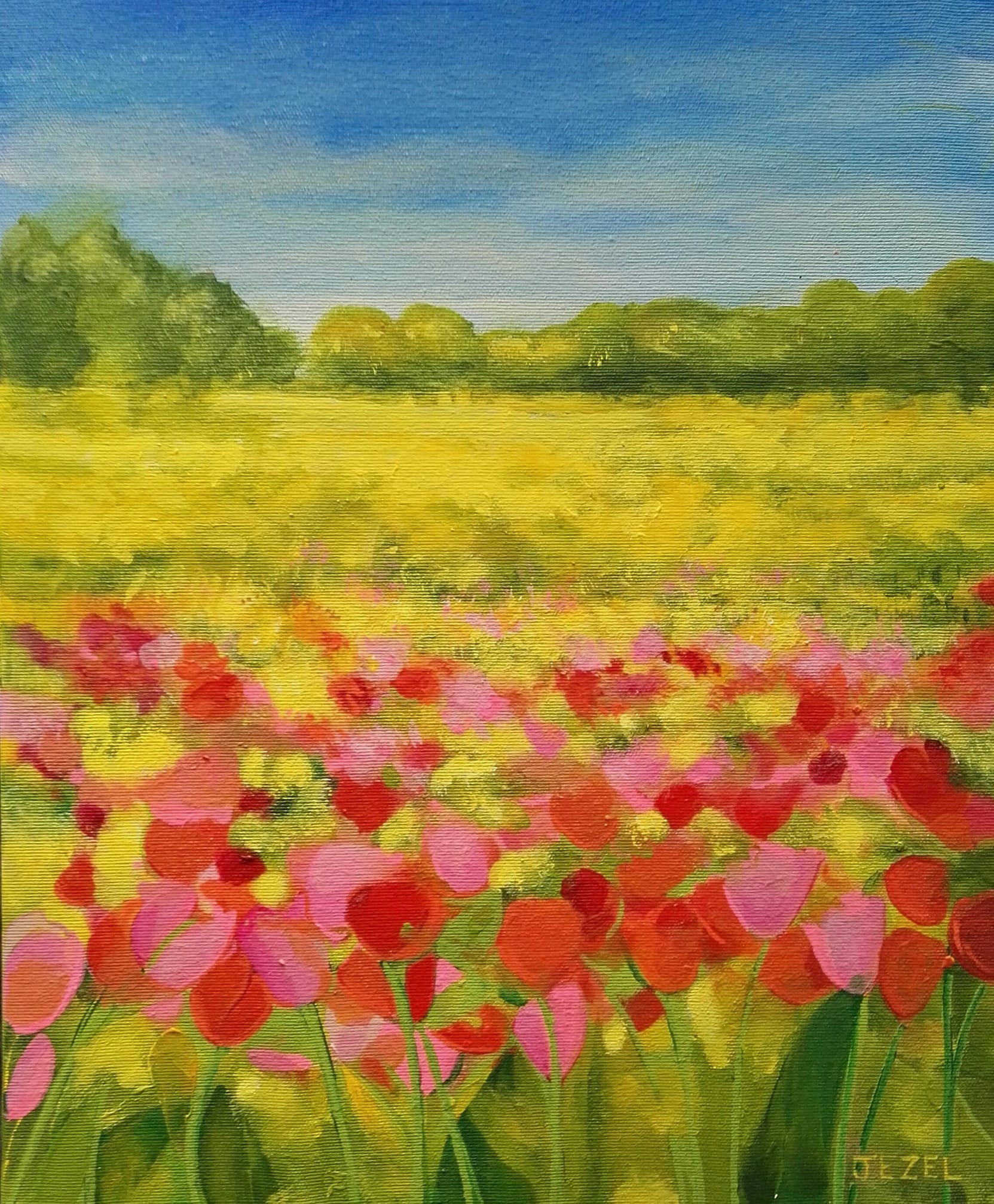 SUNNY FIELD